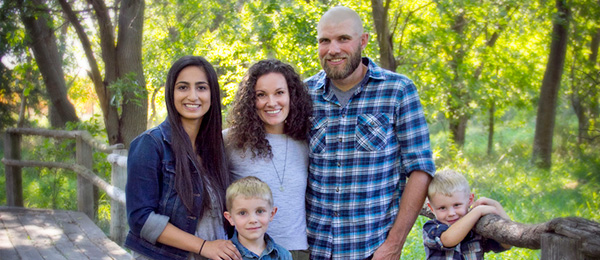 THIS MONTH
Check out our great students arriving in 2022! Not ready to make a full year commitment? Become a welcome host family for just 4 weeks!
Everything You Need to Know About Becoming a Host Family
Meet Host Dad Greg!
3 Ways Cultural Exchange Programs are Changing the World
Check out our great students arriving in 2022! Not ready to make a full year commitment? Become a welcome host family for just 4 weeks!
Make 2022 a year to remember – by hosting an international exchange student!
Choosing a student now has many benefits:
Start building a relationship with your student early on
Get students enrolled in school in before slots fill up
Build excitement for your family and have something to look forward to all year!
Contact our office today or log in to view available students arriving in 2022!
Everything You Need to Know About Becoming a Host Family
What are my primary responsibilities as a host family?
Providing a student with a safe, supportive and loving home for the academic year or semester
Welcoming a student as a member of the family and encouraging students to participate in all aspects of family life
Providing a student with his/her own bed and a place to study, either in a room shared with a family member of the same gender and within four years of the student's age or in his/her own room
Providing a student with three quality meals a day
Meet Host Dad Greg!
We caught up with Greg, a longtime host dad with Academic Year in America (AYA), and his two exchange students from France and Italy.
Hear all about their cultural exchange experience and what it's like to participate in an exchange program!
3 Ways Cultural Exchange Programs are Changing the World
As the world becomes smaller as a result of technology, learning about other cultures becomes so much more important. That's why cultural exchange programs like AYA are essential. How exactly do these programs make an impact, though? Here are 3 ways cultural exchange programs help to change the world.
1. They Embrace Diversity

1 High Ridge Park, Stamford, CT 06905 | 800-322-4678 |
Academic Year in America is a program of the AIFS Foundation, an independent, not-for-profit, 501(c)(3) tax exempt public charity. All contents copyright © 2016 AIFS Foundation.