| | | | |
| --- | --- | --- | --- |
| | AYA Newsletter | September 2017 | |
THIS MONTH
Check out our great students arriving in 2018! New profiles posted daily!
AYA Alumni Letters: Fynn from Germany
A Message from a Happy Host Mom
From Germany to Texas, From Texas to the World
Contact Julia at (800) 322-4678 or email her at julia@aifs.org to learn more about Academic Year in America.
Ask us about our short-term Welcome Program!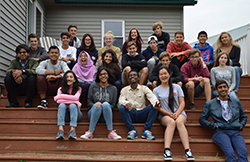 Check out our great students arriving in 2018! New profiles posted daily!
It's hard to believe the 2017-2018 school year has begun and is in full swing! If you didn't get a chance to host a student for the fall semester don't sweat, you can still welcome an international high school student into your home this January!
Choosing a student now has many benefits:
Start building a relationship with your student early on
Get students enrolled in school before slots fill up
Have something to look forward to all year!
Contact our office today or log in to view available students arriving this January!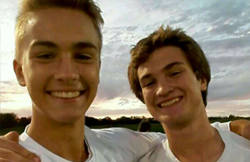 AYA Alumni Letters: Fynn from Germany
Several of last year's AYA students took some time to write letters to the upcoming class of high school exchange students, which we will continue to share throughout the summer months. They wrote about their reflections, advice and best wishes to help next year's group get the best start on making the most of their upcoming exchange experience.
The messages in these letters are valuable—to all participants in Academic Year in America programs. Host families and Local Coordinators can read these letters to understand the student's perspective, and they can share these letters with upcoming students to help them get prepared.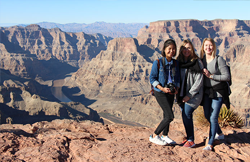 A Message from a Happy Host Mom
Despite the tears from missing her two host daughters, Laura and Parn, Tina shares how she is a very happy host mom.
I have spent the last ten months building a relationship with two girls I hosted as exchange students. I never imagined that I would get as attached to them as I have; they are now, and always will be, my kids. I knew all along that they would go back to their families and respective countries, but I never imagined how difficult that would be. Saying goodbye to these beautiful, young women has brought me to tears on multiple occasions since their departure.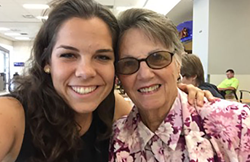 From Germany to Texas, From Texas to the World
Here is a story from Carla in Germany who lived and studied in Texas with Academic Year in America back in 2009. She shares how the experience gave her a new family, a new home and the confidence to see the world.
Hi everybody! My name is Carla and my hometown is Willich, in North Rhine-Westphalia in Germany. I study dentistry in Hannover which is a bigger city of about 500,000 citizens. My exchange started in August 2009 and changed my life forever!

1 High Ridge Park, Stamford, CT 06905 | 800-322-4678 |
Academic Year in America is a program of the AIFS Foundation, an independent, not-for-profit, 501(c)(3) tax exempt public charity. All contents copyright © 2016 AIFS Foundation.