THIS MONTH
Check Out Our Great Students Arriving in 2017! New Profiles Posted Daily!
3 Important Ways AYA Participants Advocate for Cultural Exchange in the USA
Finding Support for Cultural Exchange on Capitol Hill
10 Reasons to Host an Exchange Student
Contact Julia at (800) 322-4678 or email her at julia@aifs.org to learn more about Academic Year in America.
Ask us about our short-term Welcome Program!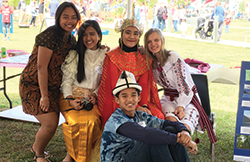 Check Out Our Great Students Arriving in 2017! New Profiles Posted Daily!
Summer is almost here, and that means the next school year is right around the corner! Why not welcome an international high school student into your home to share the new academic year? AYA is currently accepting host family applications for the 2017/18 academic year.
Contact our office today to learn more about students arriving in the fall.

Log in to view available students.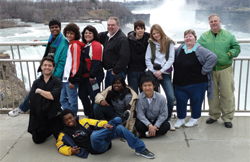 3 Important Ways AYA Participants Advocate for Cultural Exchange in the USA
Academic Year in America is celebrating 35 years of helping to connect American families and communities with international high school students from around the world. We are proud to be an initiative that supports grassroots opportunities for cultural exchange and interpersonal diplomacy. Our participants advocate for cultural exchange in the USA in three important ways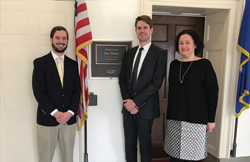 Finding Support for Cultural Exchange on Capitol Hill
AYA Regional Director Pieter Hogoboom recently spent some time in Washington, D.C., to advocate for cultural exchange. He was accompanied by a representative from an AYA partner organization overseas. Together, they met with aides for Congressional representatives from the state of Connecticut, where AYA headquarters is located. Here's what Pieter had to say about the experience...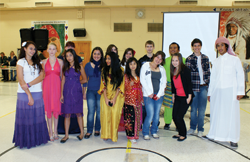 10 Reasons to Host an Exchange Student
The following list of ten reasons to host an exchange student was written by Regenia, an AYA Local Coordinator with lots of experience exploring life in these United States through student exchange. From roots in Ohio, the branches of Regenia's family now extend around the world.

1 High Ridge Park, Stamford, CT 06905 | 800-322-4678 |
Academic Year in America is a program of the AIFS Foundation, an independent, not-for-profit, 501(c)(3) tax exempt public charity. All contents copyright © 2016 AIFS Foundation.