THIS MONTH
Check out our great students arriving in 2017! New profiles posted daily!
Goodbyes Are Never Easy But Family Is Forever
AYA Student Athletes Shine
Students Honor Host Fathers
Contact Julia at (800) 322-4678 or email her at julia@aifs.org to learn more about Academic Year in America.
Ask us about our short-term Welcome Program!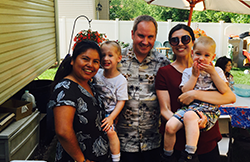 There's Still Time to Host a Student this Fall!
Summer is here, and that means the next school year is right around the corner! Why not welcome an international high school student into your home to share the new academic year? AYA is currently accepting host family applications for the 2017/18 academic year. Contact our office today to learn more about students arriving in the fall.
Can't host for a full year? Become a Welcome Family for 6-8 weeks! Contact us to learn more.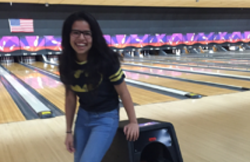 Goodbyes Are Never Easy But Family Is Forever
I will keep this brief. Today is a hard day for our family and for Meriem. Today was the day we chose to avoid talking about, but prepared for nonetheless. Today was the day at 6:20 a.m. when bleary-eyed and sleep-deprived we drove to our local airport, helped her sort out the weight distribution between her checked bag and carry-on and shared one last hug and a selfie. This day, like all of the "see you laters" of student exchange, is the hardest day.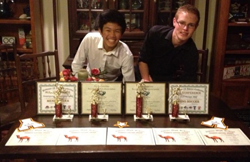 AYA Student Athletes Shine
As Americans, we may take our sports culture for granted, but this is actually a fascinating aspect of life in the U.S. for many visiting students. The games we play, the clubs we form, and the sports we compete in can be pretty different from the norms in other countries. Some activities, of course, are much the same.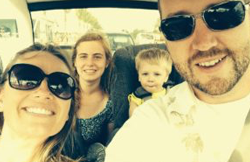 Students Honor Host Fathers
Father's Day is a special time to show our appreciation and celebrate all the fathers, host fathers and father figures out there that work so hard to bring joy to all those around them. In honor of dads everywhere, we're thrilled to share these stories from AYA students that who wanted to show gratitude for their host fathers in the U.S.

1 High Ridge Park, Stamford, CT 06905 | 800-322-4678 |
Academic Year in America is a program of the AIFS Foundation, an independent, not-for-profit, 501(c)(3) tax exempt public charity. All contents copyright © 2016 AIFS Foundation.