| | | | |
| --- | --- | --- | --- |
| | AYA Newsletter | April 2018 | |
THIS MONTH
Choose Your Student Now – Our August 2018 Students are Here!
Who are AYA Foreign Exchange Students?
What to Expect as an AYA Host Family
What is YES?
Contact Julia at (800) 322-4678 or email her at julia@aifs.org to learn more about Academic Year in America.
Ask us about our short-term Welcome Program!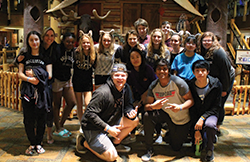 Check out our great students arriving in August – new profiles posted daily!
AYA is currently accepting host family applications for the 2018/19 academic year!
Families who choose their students early report increased benefits:
More time to get to know and bond with their future student
Peace of mind knowing their school still has enrollment slots available for exchange students
Something to look forward to all year
Fewer adjustment issues upon arrival
Want to host but can't commit to a full year? Ask about our half-year students or our "Welcome Family" program!
Log in to view available students arriving this August for our fall semester!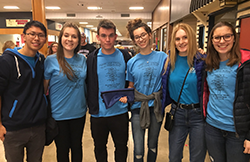 Who are AYA Foreign Exchange Students?
Each year, nearly 1,000 young people come to the United States on the Academic Year in America program.
3 years of English: AYA students have solid academic records with at least 3 years of English study.
15 - 18 years old: High school students between the ages of 15 and 18 visit the U.S. on the AYA program.
Mature Students: AYA accepts only those students who show the maturity and desire for this special experience.
AYA Students come from more than 50 countries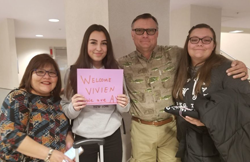 What to Expect as an AYA Host Family
There is nothing quite like the excitement of meeting a foreign exchange student who is about to become a part of your household! You become surrogate parents and gain a "new" son or daughter when you participate in cultural exchange through hosting with AYA.
Expectant host families have so many heartwarming and enriching memories and experiences to look forward to.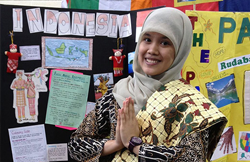 What is YES?
The Kennedy-Lugar Youth Exchange and Study (YES) Program provides scholarships for high school students (ages 15-18) from countries with significant Muslim populations to spend up to one academic year in the United States. The Kennedy-Lugar YES Program, sponsored by the U.S. Department of State's Bureau of Educational and Cultural Affairs, was established by Congress in response to the events of September 11, 2001.

1 High Ridge Park, Stamford, CT 06905 | 800-322-4678 |
Academic Year in America is a program of the AIFS Foundation, an independent, not-for-profit, 501(c)(3) tax exempt public charity. All contents copyright © 2016 AIFS Foundation.